Articles & Media
Settlement is likely in the beating of a mentally ill inmate (Edgar Richard, Jr.) at the Sedgwick County Jail on February 15, 2008.  Deputy Manuel Diaz came into Richard's cell and punched him in the face an estimated 15 to 20 times, leaving his jaw fractured and several teeth floating in a pool of blood.  Diaz plead no contest to reckless aggravated battery, a felony.
Arthur Chalmers representing the Sedgwick County Kansas Sheriff's Office and Larry Wall representing the plaintiff expect a settlement soon.  The plaintiff is seeking damages of 4.5 million dollars.  County Commissioners will be going into an executive session and expect an announcement on a settlement to be made after the session.
Mark Geddis, an ex detective with the Sedgwick County Sheriff's Department said he saw signs of a cover up after the beating of Edgar Richard, Jr. in February 2008.  His Affidavit was filed in federal court in Wichita, KS.  Geddis said that in 2010 the deputies held a contest making fun of mentally ill inmates.  Judge Monti Beloit issued an order not to have the affidavit allowed in connection with a motion filed by the defendant's for the case to be dismissed.  The plaintiff's attorney, Larry Wall of Wichita, Kansas, expected Geddis to be called as a witness during the trial.
Geddis was one of the detectives who investigated the incident on February 15, 2008, involving Diaz and Richard.  Geddis took medical retirement in 2011.  Geddis said in the affidavit, "I was aware of several circumstances that suggest the investigation was a cover up."  Attorney, Larry Wall, who filed the affidavit said, "I was shocked and surprised by the by the revelations of Mark Geddis, but have no commit other than that."  Geddis said he felt a lot of basic information was missing or withheld from the criminal investigation.  One of the issues was that Diaz had been reviewed for excessive force in the past.  He was also allowed to shower and change clothes after the beating.  Diaz was not given a polygraph, which, Geddis felt would have been helpful.
A Federal Judge said the evidence showed that Edgar Richard Jr. should have been hospitalized before he received the beating, on Feb. 15, 2008 by Manuel Diaz.  At the time of the beating Richard had been in and out of state hospitals.  Richards would throw his tray, clog the toilet and refuse his medications.  The day of the beating he danced around a pile of toilet paper and urinated under his cell door.
The psychiatrist, Paul Murphy, did not tell officials that he felt that Richard needed to be hospitalized.  Judge Monti Beloit said as a result Richard suffered needless pain and serious psychological harm.  Murphy admitted in Dec. of 2007 that Richard needed to be hospitalized for his psychotic condition, but failed to notify anyone.  What this means in legal terms, the judge said, is that a jury could be left to decide if Murphy showed "deliberate interference."
Gary Austerman, local attorney for the jail medical provider Conmed, said, "my view of it is that it should have always been about what Manuel Diaz did or didn't do."  Larry Wall the lead lawyer who filed the lawsuit against the defendants, said that he disagreed that it was only about the former deputy Diaz.  "Its always been about the lack of mental health care," Wall said.
On Tuesday March 11, 2014 Sedgwick County Kansas Commissioners approved a $300,000 settlement on behalf of a mentally ill inmate, Edgar Richard, Jr.  Richard was suing for 4.5 million.  On February 15, 2008 Richard was beaten severely by deputy Manuel Diaz.   Larry Wall, the lead attorney for the defendant, declined comment.  But he said he hoped it would alert the public to how mentally ill persons were treated by Kansas courts.
Unfortunately the mentally ill have frequently lost contact with friends and relatives.  They have no advocate.  To safeguard our citizens we need to take mental health treatment out of the jail and return it to hospitals and group homes, Wall said.
A Wichita doctor, Brian DeBrot, was found by a jury, liable in the treatment given to his patient, Barbara Mae Castleberry who died in January 2009, a little over a year after she had suffered a major stroke.  DeBrot failed to properly evaluate the woman after she said she was dizzy and had numbness and tingling in her hands and feet.  Instead he diagnosed a less serious condition, carpel tunnel syndrome.  When Barbara Castleberry went to see Dr. DeBrot and asked him if her symptoms showed she was suffering a stroke.  He said they weren't.  He chose to guess instead of test, Attorney Larry Wall said.
Because of caps on certain damages the amount was reduce by $350,000.  Statistics show it is hard to win a malpractice case and verdict results are rare, said Larry Wall, a Wichita attorney, who along with attorney Tina Huntington brought the lawsuit on behalf of the Castleberrys.
Dr. Stephen Schneider is attempting to postpone 5 malpractice lawsuits.  There is a criminal investigation and Schneider's attorney, Pam Clancy, expects a federal indictment by spring.  Clancy argues that making Schneider make sworn statements now on the malpractice cases will violate his 5th amendment rights.
Attorneys Larry Wall and Andy Hutton argue that their clients rights will be violated by delaying their cases.  Wall and Hutton are also reviewing at least a half dozen cases they are considering filing against Schneider.  Judge Vining ruled that Schneider will not have to make sworn statements for 6 months or until the grand juries investigation is over.
The article discusses two lawsuits filed against Dr. Stephen Schneider, a doctor from Haysville, Kansas.  The first lawsuit, was filed by Lacie Flickinger, she claimed that Schneider recklessly prescribed her narcotics that caused her to become addicted and to kidney damage.   The other suit by the family of Kandace Bible, they claim that the narcotics prescribed by Schneider lead to her death.  Both suits claim that Schneider negligently prescribed narcotics and painkillers to patients.
Referring to Kandace Bible, attorney Larry Wall said, "her medical records reflect that she never should have received narcotics in the quantities that she did."  Wall and Andy Hutton are Flickingers lawyer.  They say they have more suits that they are intending to file.
Judge Paul Clark ruled a paralyzed Hutchinson, Kansas woman can file a lawsuit up to 5 million dollars for punitive damages against health care staff for doctoring records.  The trial would mark the final leg of a case that has been ongoing for 10 years.  It stems from a surgical mishap that occurred at St. Francis hospital (now Via Christi) in 1987 that left then 4 year old, Maria Brower, paralyzed from the waist down.  Brower is now 18 and attends college in Florida.
Attorney Larry Wall, of Wichita, KS, Browers lead lawyer, said that because of Clarks ruling, it will allow for the jury to award more than 9 million dollars, 5 million for punitive damages and 4 million for lifelong medical bills.
Pamela Higgenbotham was awarded $958,531.47 in punitive damages, on top of the $300,000 she had already received for her injuries.  Pamela was shopping at Montgomery Wards on Harry St. in Wichita, KS in 1991 when she brushed into a glass shelf in the infants dept.  The shelf fell on her ankle.  The shelf was not properly secured and it fell on her, said her attorney Larry Wall.  She has since had two operations to treat the tarsal tunnel syndrome she developed in the accident.
Shortly before the accident the store had reduced the staff from 3 to 1 that was responsible for maintaining display shelves.  The responsibility was then shifted to sales associates.  The new responsibilities were not carefully explained to the staff thus making Wards liable.
An 11.5 million dollar judgment against Playtex was overturned by the 10th circuit district court.  A new trial was ordered.  The decision said the jury should have been allowed to determine the role the victim might have had in her own death and the role that other manufactures might have contributed to it.
Playtex attorney, Larry Wall, of Wichita, KS said, "We are pleased with that and I can't comment any further until I have seen the opinion."  The plaintiff's physician initially had misdiagnosed her condition.  She later died of toxic shock syndrome.  The court ruled that the possibility that a patient might be misdiagnosed does not negate the possibility that the jury could have found the woman's own conduct unreasonable either in continuing to use the tampons or delaying her visit to the doctor.
Larry W. Wall took the oath of office as a deputy for Sedgwick County Attorney Keith Sanborn.  Larry was a graduate of Wichita East High School in 1963.  He graduated from North Texas State in 1969 with a degree in Business Mgt.  He received his law degree from Southern Methodist University of Dallas, Texas in 1972.
Moore Childers, 51, was found guilty of second degree murder in Sedgwick County, Kansas District Court.  He was found guilty of shooting his neighbor, James Frost, July 21.  Larry Wall, Assistant District Attorney, said the death by shooting resulted from an argument over the defendant cursing at neighborhood children.  When James Frost confronted the defendant with his actions toward the children, that was when the crime took place.
A Sedgwick County District Court Jury returned guilty verdicts on all seven counts against Ex Wichita Policeman Willie Richard Adams Jr.  Adams was found guilty of battery, aggravated battery and kidnapping in connection with a sexual assault on a Wichita housewife.  Assistant District Attorney, Larry Wall was the Attorney of record for the prosecution.
American Academy of Pain Management
Note: The PDF document requires Adobe Acrobat Reader. If you need Acrobat Reader, please click the "Get Adobe Reader" icon below for a quick download.
Media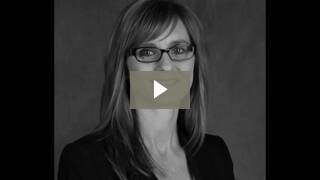 Tina Huntington and Larry Wall, Wichita Auto Accident Attorneys.